"Identidad" is a 14-track album categorized under the label of Latin-Pop, and gives an incredible variety of fusion of Caribbean and Latin rhythms, ranging over Bachata, Merengue, Bolero, Reggaeton and House, though holding on to a fashionable and spectacular Pop wave."

Listen and Download the new "Identidad" from Gitano's

Gitano's is a group of formidable talent, founded in La Habana in 2004 and composed by 6 elements who previously lived different music experiences in renowned orchestras like Mayohuacán, Dennis y su Swing and Megalo y el Coro Nacional de Cuba.
Always on the side of the battles of the youths and sensitive to social issues, Gitano's conquered an international fame by obtaining a Glaad Award in the US for the "opera prima" category, with the video "Yo quiero vivir" in 2007. In 2008 was selected by the Organization ONU-SIDA for their campaign, on a worldwide level, for the battle against AIDS, and nomineed in 2009 at Lucas Video Award, in the Best Pop Group category.
In 2008 and 2009 Gitano's also performed on many European Latin Festival stages and composed the soundtrack of some important cinematographic productions. At the moment, its music lights up the scene of Varadero, unleashing the dancing passion in tourists from all over the world.
Already on the foreground in the past seasons in worldwide Hit-Parades with the single "Muchacha", Gitano's returns on the spotlight, this time with the album "Identidad", inspired by a much enjoyable music research at 360 degrees, undoubtedly not exclusively dedicated to the Latin audience.
Songs like "Solo y triste", "El inquilino" and "Extrañándote" are already being played in and out of Cuba, as real hits of the moment.
An album with a fresh and involving rhythm, which you should be listening and dancing to right away!!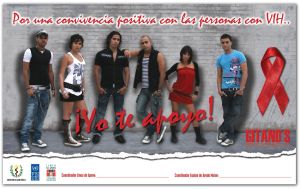 Gitano's for VIH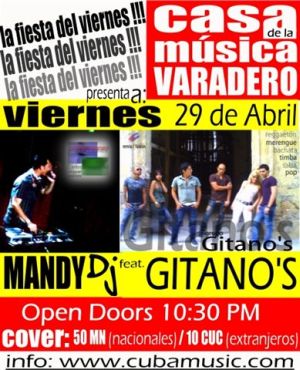 Gitano's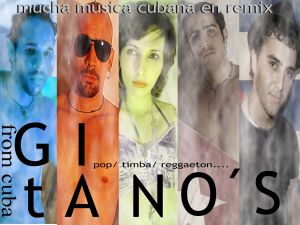 Gitano's