Even the 2011 edition of the Cubadisco Awards, in Santiago de Cuba, has crowned the album "¿De qué estamos hablando?" as Best Cuban Album 2010 and Best Album in danceable music category.

Listen and Download "De Que Estamos Hablando?" by Elio Revé

Same recognition had already been given to him in Europe by the survey-poll held by Fiesta Cubana. And since months, in Cubamusic.com, songs like "Agua Pa Yemaya", "Mi Amiga Chichi" and "Niña relajate" have resided steadily on the top floors of the Hit Parade TOP 25.

Such unanimity of consensus from both sides of the Ocean testifies the absolute quality of the Album, which is being played through all the radios and discos of the world and loved by every salsa "bailador".

For Elio Revé y su Charangón another great achievement, on its legendary career in Cuban and Latin music.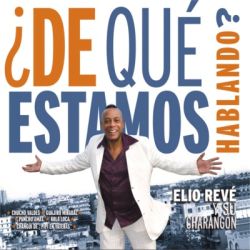 Elio Revé "De qué estamos hablando?"