La Charanga Habanera "Acabaito de Nacer" latest Cuban Timba 2011 already on top of the international hit-parades
La Charanga Habanera still stands among the most popular orchestras of Cuban danceable music. And this new album, "Acabaito de Nacer" (15th production of master David Calzado and his band) fully meets the expectations for the best Charanga.

Officially presented in La Habana last July 2011 by the record label Egrem, two months later the record is already on reprint, thus confirming the tremendous success on the market, as much in Europe as in the US and Latin America.
Now, on Cubamusic.com, ready for mp3 download!

Listen and download "Acabaito de Nacer" by La Charanga Habanera y David Calzado

The new album features 11 super danceable songs, almost all of classical Timba-Charanga sound and all written by David Calzado, who availed himself of the collaboration of the great Manuel Ceruto, one of the best arrangers and producers in Cuba.
An unusual and remarkable feature by Paulo F.G. stands out in the track "La Union". But many other songs from "Acabaito de Nacer" are already playing non-stop on Cuban and Latin-American radios and discos, on their rapid way to the top of international hit-parades: "La Miradera", "Te vienes?", "El Charanguero", "Preso de Amor" and "La Suerte".

It's quite rare for so many songs from just one album to reach at the same time so much popularity and success!
It's the sign that La Charanga Habanera and David Calzado have kept the fascination of this magnificent orchestra intact, appreciated for its Timba, strong and danceable and for its spectacular jaw-dropping performances.

For sure "Acabaito de Nacer" is a highly recommendable and unmissable masterpiece for the Cuban salsa fans.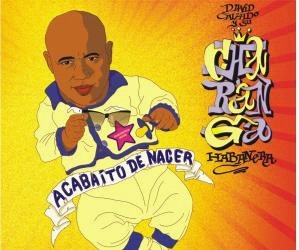 La Charanga Habanera "Acabaito de Nacer"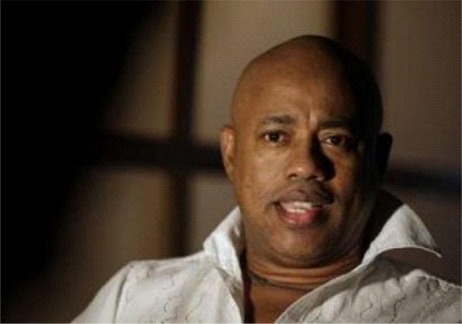 David Calzado "the director"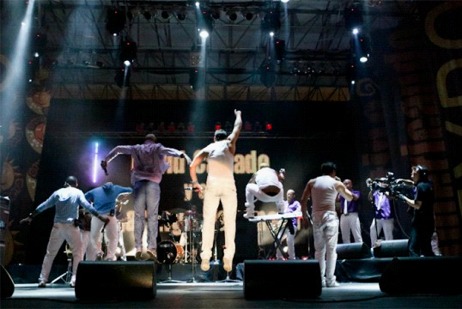 La Charanga live at Latino Americando