One of the most talked about events recently taking place in La Habana has been the gig in La Tropical of the Caribe Girls and Thiving Guerra, special guest the Puerto Rican vocalist Andy Montañez.
The huge success of the event and pleasure of working together makes it a cornerstone for future greater collaborations between these two great artists.
Listen and download the album by Caribe Girls "Mi sueño"
At the renowned Tropical, hundreds of "bailadores" gathered to dance to the melody of the son cubano, the rumba, the cha cha chà and the original Cuban timba in the style of the Caribe Girls, with themes coming from albums such as "Mi sueño" and more taken from their rich repertory.
The 12 girls of the orchestra (composed of piano, keyboards, bass guitar, two trombones, drums, timpani, congas and 4 vocalists) brilliantly infused the power of their rhythm in the most exigent ballroom of Cuba, driving their guests to dance, dance and dance evenmore.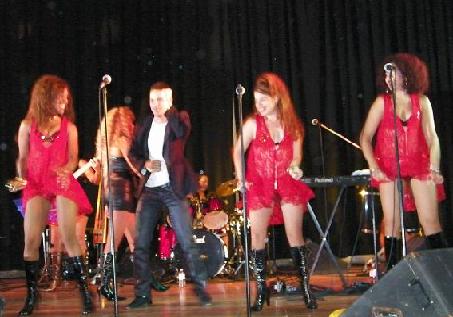 Caribe Girls y Thiving Guerra
Caribe Girls y Thiving Guerra