Omara, the goddess of Buena Vista, is back on the international stages starting this March (2011) with her habitual European tour, this time including Portugal and Spain. Then, together with the Buena Vista Social Club Orchestra, Omara Portuondo has in schedule more than 20 concerts in the UK.
As time goes by (more than 10 years) , the success of such remarkable artists shows no sign of fading, rewarding their Cuban vibes with applauses on stages all around the world.
Listen and download the album by Omara Portuondo "La novia del feeling"
Listen and download the album "La gran Omara Portuondo"
Orquesta Buena Vista Social Club Featuring Omara Portuondo en España y Portugal:
03/09/2011, Porto Coliseu, Porto, Portugal.
03/10/2011, L'Auditori, Barcelona, Spain.
03/12/2011, Lisboa Coliseu, Lisbon, Portugal.
Orquesta Buena Vista Social Club Featuring Omara Portuondo en el Reino Unido:
03/15/2011 , Corn Exchange, Cambridge.
03/16/2011, Royal Concert Hall, Nottingham.
03/17/2011, Royal And Derngate, Northampton.
03/19/2011, City Hall, Sheffield.
03/21/2011, Scottland Playhouse, Edinburgh.
03/23/2011, Eden Court, Inverness.
03/24/2011, Music Hall, Aberdeen.
03/25/2011, Royal Concert Hall, Glasgow.
03/27/2011, International Centre, Harrogate.
03/28/2011, Bridgewater Hall, Manchester.
03/30/2011, Liverpool Philarmonic, Liverpool.
04/01/2011, De Montfort Hall, Leicester.
04/02/2011, Theatre Royal, Norwich.
04/03/2011, Cliffs Pavilion, Southend.
04/05/2011, Symphony Hall, Birmingham.
04/06/2011, Town Hall, Cheltenham.
04/07/2011, St. David's Hall, Cardiff.
04/09/2011, Colston Hall, Bristol.
04/10/2011, New Theatre, Oxford.
04/11/2011, City Hall, Salisbury.
04/13/2011, Plymouth Pavillions, Plymouth.
04/14/2011, Lighthouse, Poole.
04/15/2011, Anvil Arts, Basingstoke.
04/17/2011, Brighton Dome, Brighton.
04/18/2011, Wells Assembly Hall, Tunbridge.
04/19/2011, Royal Albert Hall, London.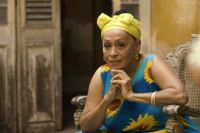 Omara Portuondo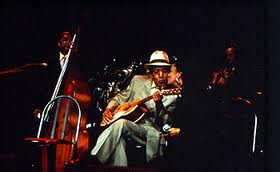 Compay Segundo and Omara Portuondo