What a nice chance has been for the U.S. fans of latin jazz and cuban salsa fusion! The star of cuban music, Orlando Valle "Maraca" (exceptional flutist, composer and arranger) acrossed the United States during his tour 2008. Wonderful his set of concerts and everywhere Maraca got a really warm welcome.
That was the most significative part of his schedule:

September, 25: Roseland Theatre, Portland, Oregon.
September, 27: Century Ballroom, Seattle, Washington.
September, 28: Anthology, San Diego, California.
September, 30: King King, Los Angeles, California.
October, 1: SOB´s NYC, New York.
October, 2: Zanzibar, Washington DC, Washington.
October, 4: Fine Arts Center, Grand Rapids, Michigan.

As part of that tour he also performed in Las Vegas, Hollywood, San Francisco, Cleveland, Chicago, Milwaukee.
His U.S Tour also incorporated two appearances at the Monterey Jazz Festival for a special jazz performance with an all-star band featuring Giovanni Hidalgo (Congas), David Sanchez (Sax), Miguel Zenon (Sax), Ed Simon (Piano), Murray Low (Keyboards), John Benitez (Bass) Horacio "El Negro" Hernandez (drums) along with the strings section of the Monterey Orchestra.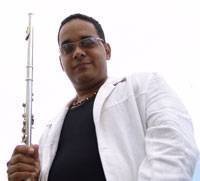 Maraca y Otra Vision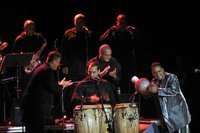 Maraca y Otra Vision