Omara Portuondo, the Goddess of Buena Vista Social Club and one of Cuban most celebrated female voices, is touring around Asian and European countries between September and December 2008, as a true example of vitality, with her warm but powerful voice which has become the ambassador of Cuban music to the world.  

Her last concerts dates are as follows:

NOVEMBER 2008

Saturday, 1rst: Jazznojazz Festival, Theaterhaus Gessnerallee, Zurich, Switzerland.
Monday, 3: Wiener Konzerthaus, Wiener, Austria.
Wednesday, 5: Palace of Arts, Budapest, Hungary.
Friday, 7: Oslo World Music Festival, Oslo, Norway.
Saturday, 8: Leverkusen Jazz Festival, Leverkusen, Germany.
Thursday, 13: Jazz Cartagena, Cartagena, Spain.
Saturday 15: Festival de Jazz de Madrid, Spain.
Monday, 17: Talo Huset Hall, Helsinki, Finland.
Wednesday, 19: Philharmonic Hall, Luxembourg.
Friday, 21 and Saturday, 22: CICCA, Gran Canaria, Spain.
Domingo, 23: Teatro Guimerá, Tenerife, España.
Tuesday, 25: Teatro Circo de Marte, La Palma, Spain.
Wednesday, 26: Auditorio Insular de Puerto del Rosario, Fuerteventura, Spain.
Friday, 28: L´auditori, Barcelona, Spain.

DECEMBER 2008

Tuesday, 2: Folies Bergere, Paris, France.
Thursday, 4: Wrocklaw, Poland.
Sunday, 7: Arena, Riga, Latvia.
Wednesday, 10: The Sage Gateshead, Gateshead, UK.
Sunday, 14: Town Hall, Birmingham, UK.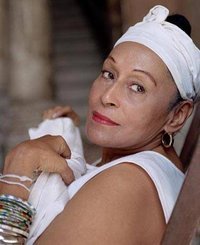 Omara Portuondo