The greats of Cuban reggaeton: Gente de Zona, Los Cuatros, El Chacal, Yulien Oviedo, in addition to El Indio, Alain Daniel and Randy & Dantes (singers in Charanga Habanera) are all guests accompanying Maxima Alerta in this fantastic return Cd "El Imperio del Caribe" that is already forecast as the Top Album of reggaeton 2010.
Listen and download the Cd "El Imperio del Caribe" by Maxima Alerta
Reveal and download all the latest successes in 2010 Cuban reggaeton
Maxima Alerta, lead by its charismatic singer and song writer Ray Machado, together with Cubanito 20.02 and Gente de Zona is one of the historic groups of Cuban reggaeton. Maxima Alerta was founded in Villa Clara and as early as 2003 it had gained international fame thanks to two very popular songs "Echar p'alante" and "Que le vaya bien". Then, with the French label LuzAfrica, it launched the Album "Llegaron los Alertas", winning a Cubadisco 2004 nomination.
It has now made an immense come back with "El Imperio del Caribe", an impressively vibrant fusion of dance rhythms. There is no doubt that this is one of the most significant reggaeton productions in recent years. "Ahora dile quien soy", Ay Lola (La figura)" the well-known success with Gente de Zona, "Mi vecinita", "La nina quiere un Pepe", "De Campeon a Campeon" (a heartfelt tribute to Victor Mesa, the great baseball-pelota player) "Quitate del camino", "Donde esta la nina que que se va conmigo" and "Por debajo del telon" are just some of the many amazing songs on this album, which offers 14 tracks with remarkable power and vitality. Highly, but really highly recommended for all Cuban reggaeton enthusiasts.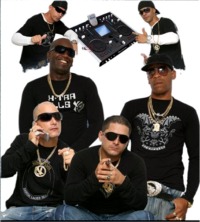 Maxima Alerta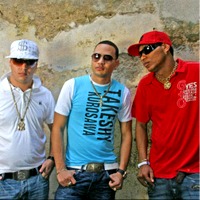 Gente de Zona
Yulién Oviedo