Finally, thanks to Cubamusic.com -your online store entirely dedicated to Cuban music- Cuban Reggaeton most played songs are online, all grouped on CubaTop Reggaeton collections.
Listen and download CubaTop Reggaeton 2011 Vol.1
Listen and download Cubatop Reggaeton 2010
In this brand new compilation CubaTop Reggaeton 2011 Vol.1 you can find a collection of all the latest Top Groups: El Chacal with Baby Lores and Acento Latino, Osmany Garcia with El Pillo and Tecnocaribe, Cubanos en la Red again with Baby Lores.
And also Los Confidenciales with their smashing hit, "la Chucha", after the huge success of "Aceite Agua (yo soy una guagua)", Maxima Alerta with the touching tribute to the extraordinary talent of baseball champion Victor Mesa "De Campeon a Campeon", Los Faraones with two big hits of their repertory "Mas buena que lo champagne" and "Descontrol", Eminencia Clasica with the much-appreciated "Candela" and "Tu me dijiste" marking their mighty comeback, Tecnocaribe with the surprising romantic-reggaeton of "SMS", Mediterraneo with "A lo Americana".
From Varadero, under the label of MM Pro Records Cuba, comes the powerful underground reggaeton (reggaeton crudo) of "Ella quiere que le den" by DJ Polaco. Write down this name, we're gonna hear about him again. And Cubamusic has already secured the exclusive rights for the upcoming album, which will soon get on-line. KY CUBA confirms the freshness of his sound with "China" and "Equivocada estas" with the participation of old friends like Maxima Alerta, in the province of Santa Clara.
Lovely and original the fusion of Los Kardenales, well-emerging band, with "Dicelo" and quite catchy the first album by Tiempo Extra "Mi Novia quiere un Hyundai".
For authentic reggaeton all made-in-Cuba lovers, an Album you absolutely cannot miss!!!
Gozalo !!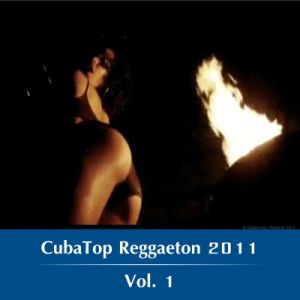 CubaTop Reggaeton 2011 Vol.1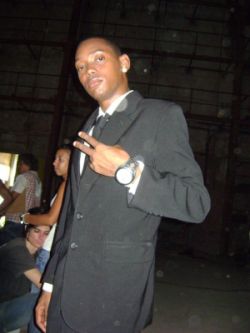 Yami Manzano, director Eminencia Clasica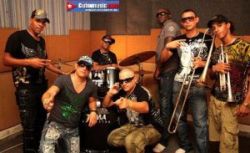 Maxima Alerta, grupo historico del Reggaeton Cubano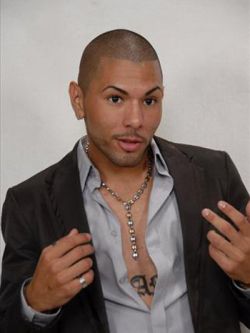 El Chacal